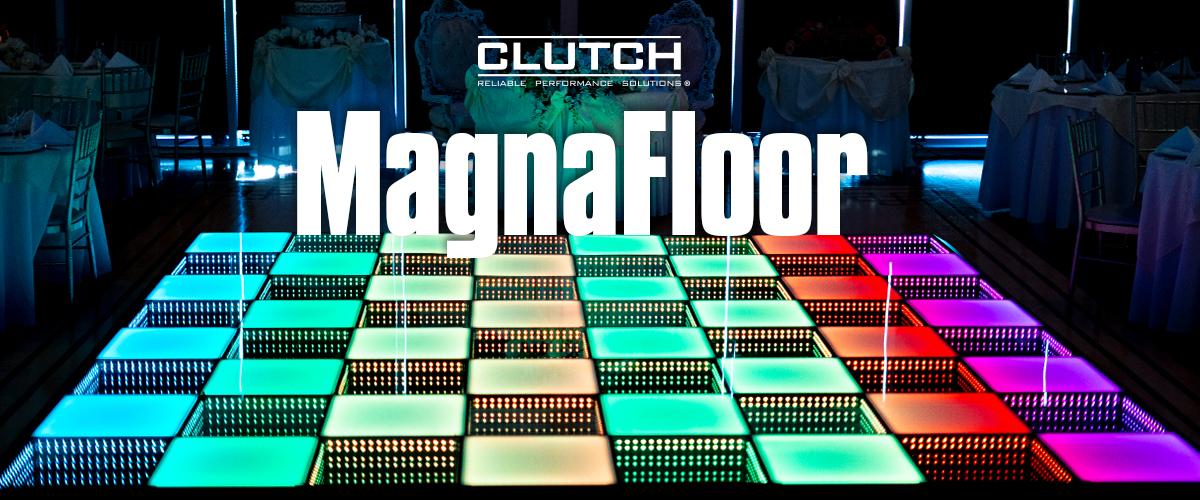 Stand Out with the CLUTCH MagnaFloor
An LED magnetic connection dance floor that can be as big, or as colorful as you want!
---
The MagnaFloor by CLUTCH is the perfect way to add dazzling excitement to all your events.
Popularized by the 1977 disco dance film Saturday Night Fever, illuminated floors have long been associated with dancing. It's because of that association that you will typically see illuminated dance floors being used at weddings, bar and bat mitzvahs, anniversaries, and a variety of other special events. The magic of the MagnaFloor is that it's not limited to just dancing! An incredibly versatile product, the innovative technology of the MagnaFloor allows you to easily transform any venue with brilliant LED visual effects. You could use it for plenty of applications such as fashion show runways, showrooms, window displays, car shows, trade shows, the possibilities are endless! Audiences will be amazed by the colorful animated sequences while performers are sure to marvel at the simple mechanics of its design.
---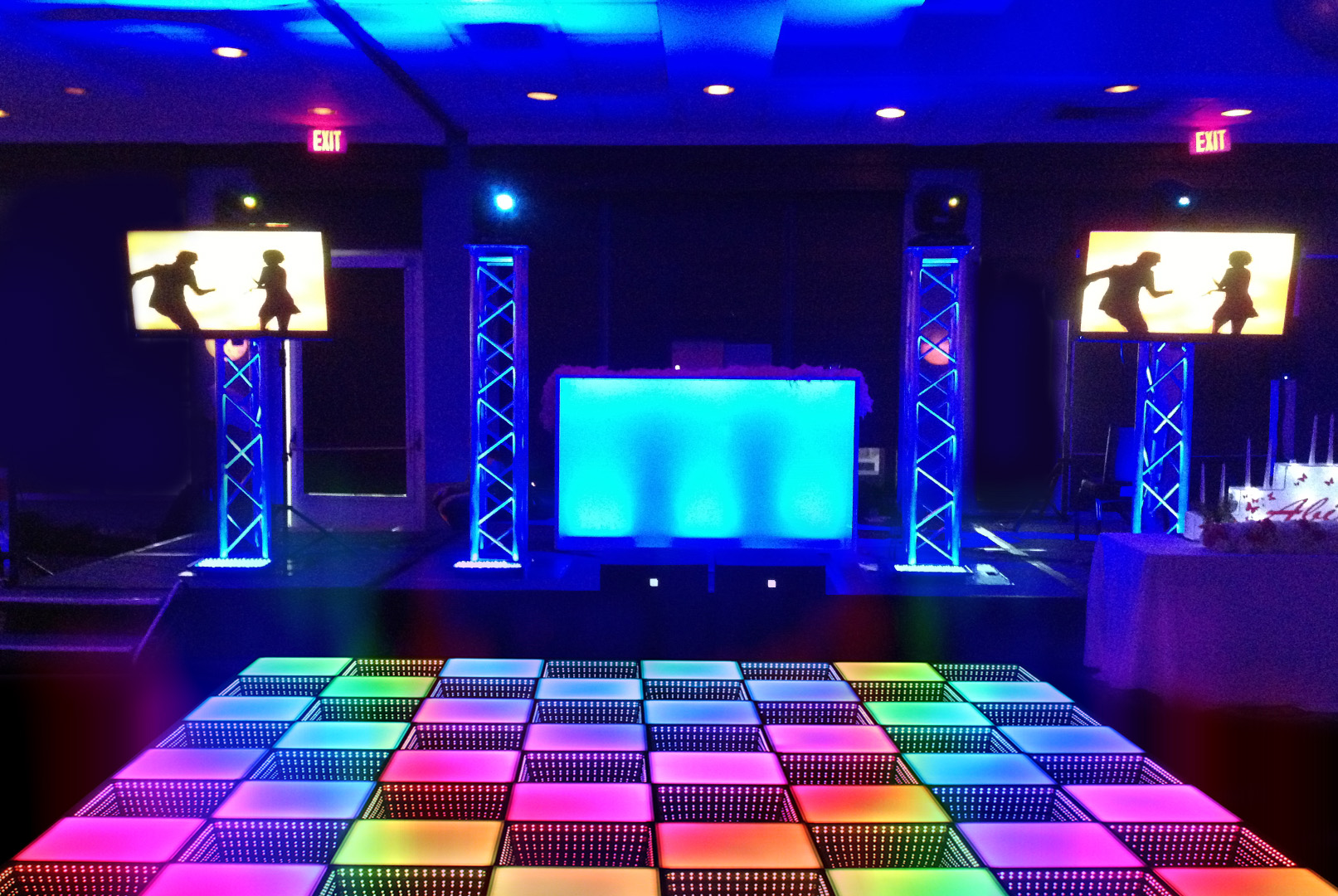 ---
The MagnaFloor gets its name from the unique magnetic system which allows for fast and easy setup, breakdown, and transport.
Simply connect power, signal, and floor tiles through a strong magnetic interlocking sequence. Layout configurations are easily interchangeable with two mix-and-match tile styles (frosted glow, or infinity mirrored). Each 20" x 20" square tile is interchangeable and magnetically "clicks" together for a tight, secure configuration, and come packed in their own, custom-fit stackable road cases on wheels. The MagnaFloor's durable construction provides a maximum weight-bearing limit of 800 lbs per tile. The IP65 Outdoor rating protects the MagnaFloor from accidental spills and allows for easy cleanup with damp towel. Choose from up to 27 different auto programs (DMX mode) or create your own animations via software. Platform edges provide the power, while the included framework edge complete the design. Popular applications include dance areas, fashion runways, stage platforms, drum and percussion platforms, trade shows, exhibits, and celebrations of all kinds.
Take your event to the next level with the MagnaFloor LED dance floor by CLUTCH.
---