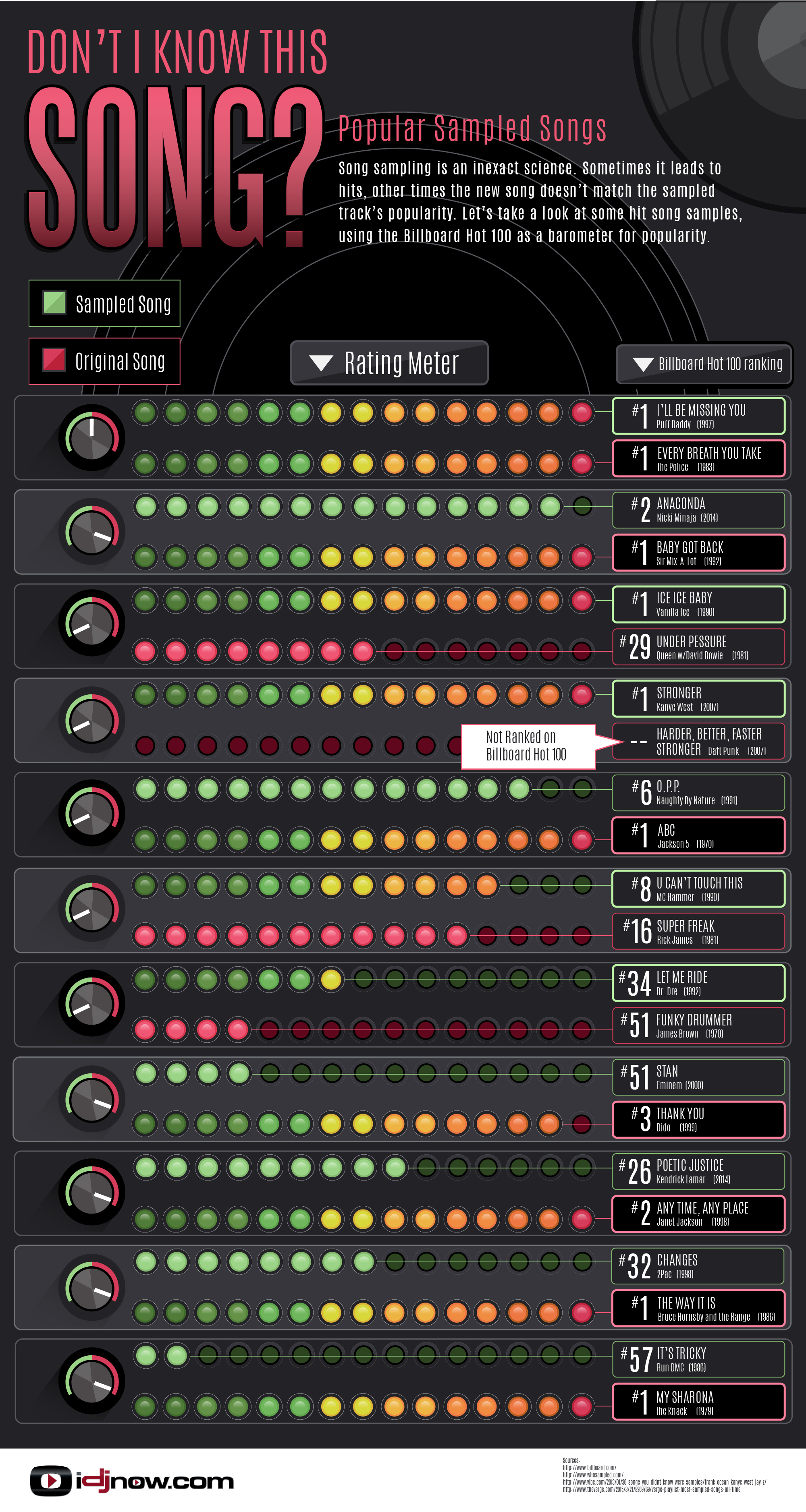 Some of the most memorable samples are almost always borrowed from hit songs – partly because EDM, and Hip Hop's association with sampling is fabled. It many cases song samples are so fresh it's easy to forget where they originated.
A perfect example would be Queen with David Bowie's 1981 hit "Under Pressure" that was later sampled by Vanilla Ice. Ice's version arguably solidified under pressure's significance in the minds of music lovers and helped catapult his career.
Niki Minaj's 2014 "Anaconda" sampled Sir Mix a lot's 1992 hit "Baby Got Back" is another fine example. Even though Anaconda made a good splash on the Billboard 100, Sir Mix A Lot's version still nudged it out.
Jackson 5's "ABC" sampled by Naughty By Nature was a strong contender back in 1991 topping the charts at number 6. The only sample on our list to reach number 1 like its original was Puff Daddy's 1997 hit "I'll be Missing You", which sampled "Every Breath You Take" by The Police.
Song sampling is an inexact science but more importantly sampling is a key ingredient and sometimes the secret sauce in a DJ performance. Let's take a look at other hit songs samples that have graced the Billboard's hot 100 while breathing new life into song classics we all know and love.
Copy and paste this code onto your site to share!