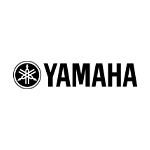 Yamaha's history began when its founder, Torakusu Yamaha, repaired a broken reed organ in 1887. Shortly thereafter, he successfully completed the first reed organ to be built in Japan.

Established in 1960 as Yamaha International Corporation, Yamaha Corporation of America (YCA), Yamaha USA offers a full line of musical instruments and audio/visual products to the U.S. market. YCA is a wholly-owned subsidiary of Yamaha Corporation, Japan, and is one of the largest global subsidiary companies.

Within YCA, there are several product sales and marketing divisions, including AV receivers, headphones, home theater systems, sound bars and Digital Sound Projectors (AV Division), band and orchestral instruments (Band & Orchestral Division), piano and keyboard products (Keyboard Division), commercial audio and live sound products (Pro Audio Division), music production products, guitars, and drums (Pro Music Division) and music content and services (Yamaha Music Interactive).

Yamaha's stated goal is to consistently provide high quality products and services that exceed the expectations of their customers, and to create excitement and cultural inspiration together with people around the world.