Numark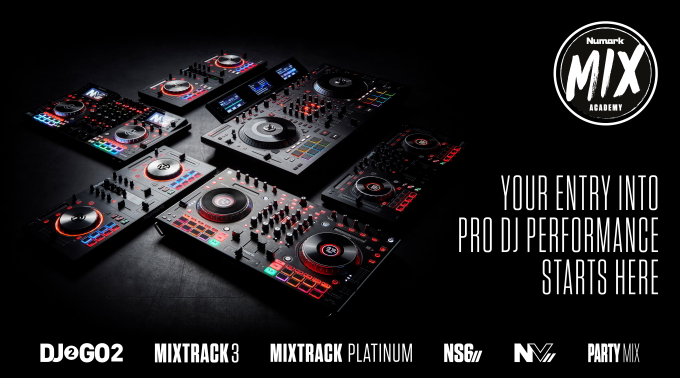 For over 40 years, Numark has been a pioneer in the DJ world. The innovative brand has created entirely new product categories, from the first mixer with a built-in sampler (the DM1775) to the first smartphone DJ system (iDJ). Numark DJ equipment is built with remarkable quality, but most of their products are priced with the entry-level DJ in mind. Founded in New Jersey by two brothers, the company gained a huge following among DJs during the disco era. Today, Numark DJ controllers are popular with the EDM crowd, mobile DJs, and veteran selectors.

Be sure to check out Numark DJ controllers in our

Numark DJ controller section

. Looking for a Numark DJ Mixer? check out our

DJ mixers by Numark

.

To learn more about our selection of Numark DJ equipment and products, please chat with us live, call our enthusiastic staff at 1-800-355-7746, or visit one of our showrooms.